You are on your way to mastering clawhammer banjo!
You need a subscription to access this page.
This page can only be accessed by subscribers to the Beginning Clawhammer Banjo and higher tiers. Subscribe now to get access.
Welcome to the Beginning Clawhammer Banjo Series! In these video lessons, I will guide you through the essentials of clawhammer banjo. 
We'll start with mastering the bum-ditty rhythm pattern, then explore left-hand techniques, tunes, different tunings, and even and introduction to singing with the banjo.
You will have continuous access to the material as long as your subscription is active, and there are no restrictions - you can cancel at any time.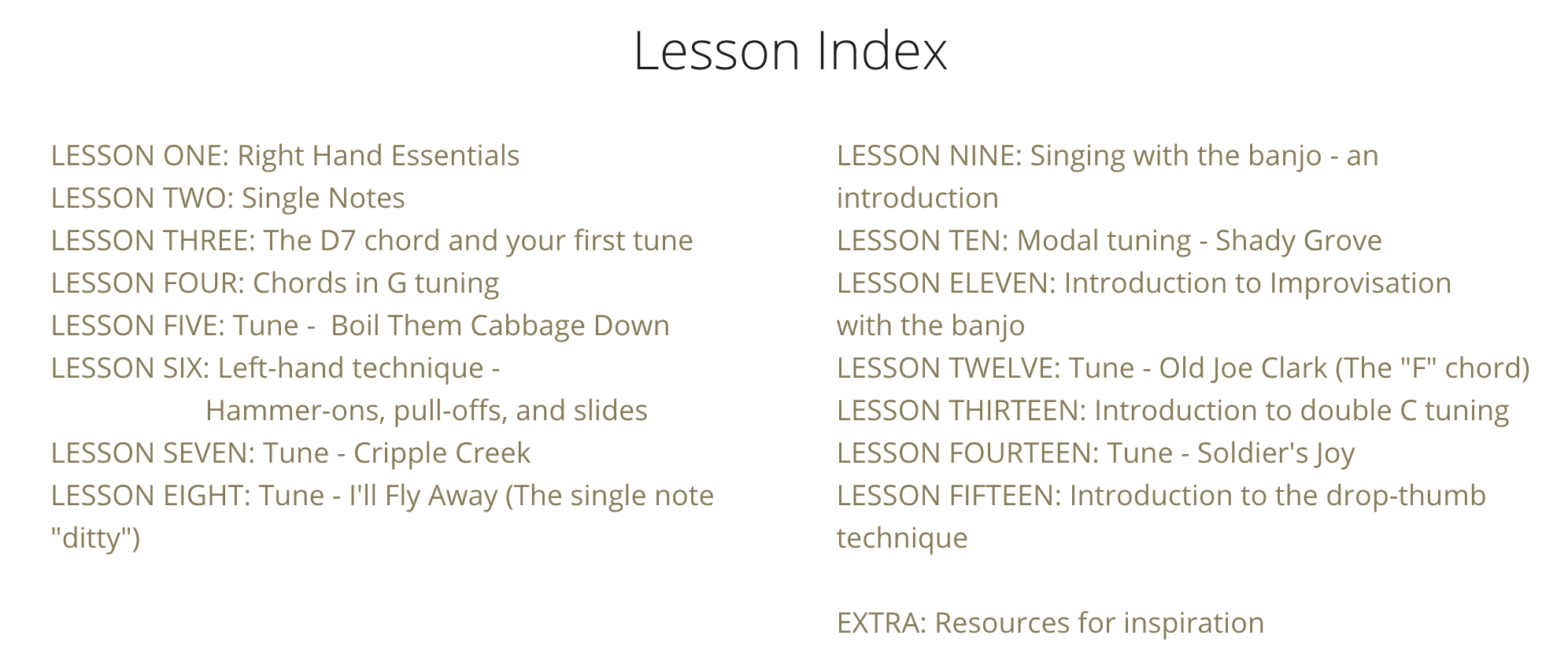 ---
Canceling your subscription:
You may cancel at anytime! In order to cancel, scroll to the bottom of the page and click on "My Subscription Settings." From there you will see a tab to cancel your subscription.